At the start of this month, CalledOut Music dropped his second studio album 'Portraits'. I will be breaking down some of the lyrics from our favourite songs on the album; its important when listening to music to not only enjoy the beat but pay attention to the lyrics.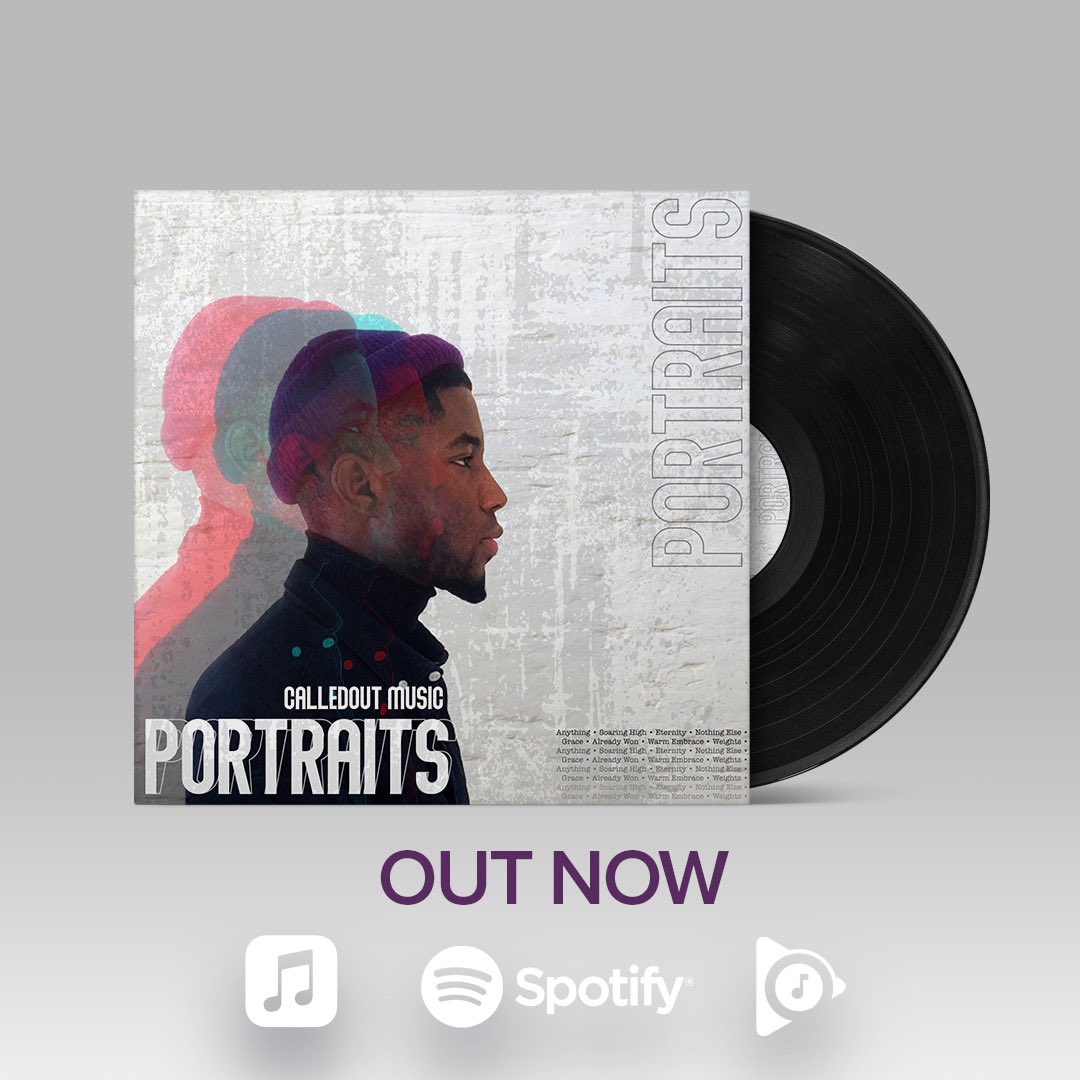 Anything
"You make me feel like I can do anything"

It is more than a feeling! Christ has made us more than conquers, therefore through him we can do all things. It is so important for Christians of all ages and backgrounds to come to that realisation. Don't allow the world or the circumstances around you to limit you. Don't allow your past or the things that people say about you to limit you. We are limitless! Hold your head high "get on and ride the wave" because through Christ you CAN do anything.

Philippians 4:13 "I can do all things through Christ who strengthens me." NKJV

Romans 8:37 "Yet amid all these things we are more than conquerors and gain a surpassing victory through Him Who loved us." AMPC


Warm Embrace
"All I see is you, You're bigger than any situation, Even when I thought it was over, You came and wrapped me in your arms, you wrapped me in your warm embrace."

This song reminds me of how GREAT God is and how he is always protecting me. Keep your gaze on him, focus on him, seek him first and everything that you could possibly need will be added onto you.

Matthew 6:33 "But seek first the kingdom of God and His righteousness, and all these things shall be added to you."
Weights
"When I feel the weight of the world on my shoulders, I'll cast my burdens on you, I'll put my worries on you"

There are so many scriptural references in this one song! What I love about the song is that it speaks so much truth. You may feel like your carrying a heavy weight due to pressures from school, work, society and even your loved ones BUT we don't have to bare that weight. We have a Lord and saviour who will carry all of those pressures and stress for us. All we have to do is believe in Him and cast our worries, burdens and cares onto him. It is nice knowing that your never alone and there is someone always watching out for you.

Psalms 55:22 "Cast your burden on the Lord and He shall sustain you; He shall never permit the righteous to be moved." NKJV

1 Peter 5:7 "Casting all your care upon Him, for He cares for you." NKJV

Deuteronomy 31:6 "Be strong and of good courage, do not fear nor be afraid of them; for the Lord your God, He is the One who goes with you. He will not leave you nor forsake you." NKJV
Though I only mentioned three songs, the album has five other glorious tracks that need too be added to your daily playlist. The Album is available in all digital stores.